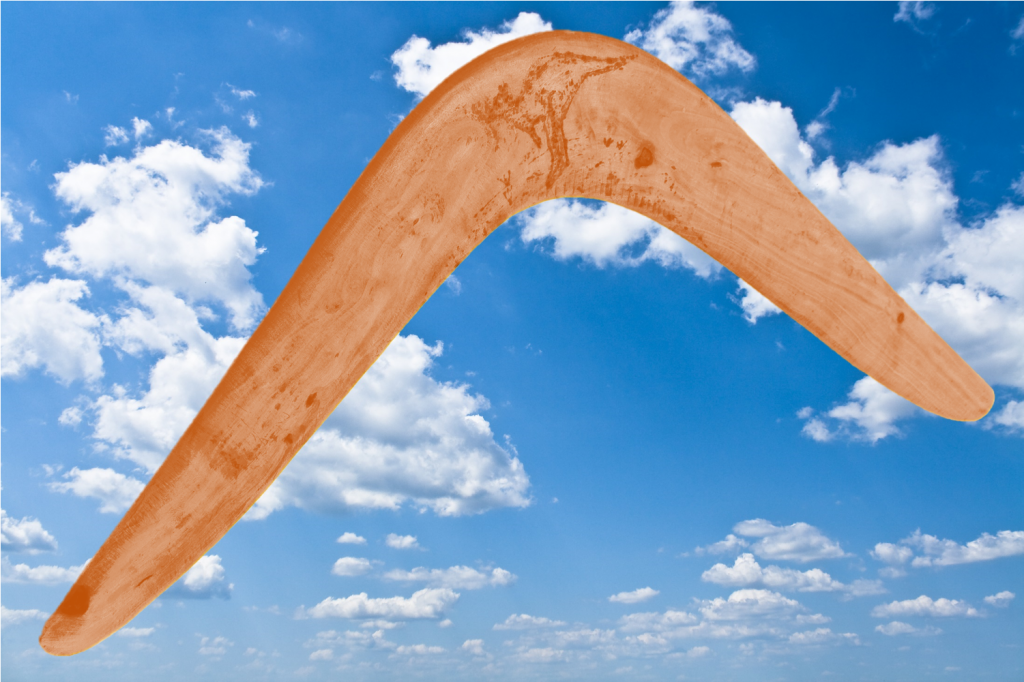 In the time since our launch in mid-November, Boomerang Giving has been honored by media attention focused upon the idea which we hope will sweep America. Kerry Hannon's retirement column in the New York Times has been carried in daily newspapers in Albany, San Antonio, Boston, Minneapolis and Bend, Oregon. Richard Eisenberg's piece for PBS's Next Avenue site was featured on forbes.com. Pleasingly, our efforts have been noted by the Chronicle of Philanthropy, Board Source, and a number of nonprofit resource centers.
In addition, numerous other organizations and sites have spread the word about Boomerang Giving and how redirected senior discounts can be used to build community and encourage charitable giving. Here are a few that have stood out:
All new community support…
The outstanding site of the anti-poverty movement, Spotlight on Poverty and Opportunity, is where organizations and governments go to learn about ways to give others a hand up. Jodie Levin Epstein's column "Out of the Spotlight" stresses the impact of Boomeranging on communities. She hopes that "many seniors will join the movement and support charities that help struggling families."
A trend toward focusing on the community…
The site Pendulum in Motion tracks community trends. It sees diverting senior discounts to nonprofit support as new evidence of a trend toward "community-mindedness."
A new motivation behind discount-taking…
Age-wise Assisted, which give counsel to seniors on their living choices, says the beauty of Boomerang Giving is in its simplicity. Writers Chris and Laurie Kemp go one very interesting step further, titling their entry "Gifting Your AARP Savings." They suggest that the arrival of Boomerang Giving could provide the reluctant discount taker, "who might not want to admit they are over 50", an all-new reason to seek or accept the discount— giving back.
Spreading like wildfire…
And, we were written about by our favorite organization! Encore.org champions "second acts for the greater good" and is the center of a movement to give back of which we are proud to be part. Their President Ann MacDougall writes in their e-news:
"Bounce back your 'savings' to an important cause. Take the Boomerang Pledge and kick back some or all of your "senior" discounts to a nonprofit or charity of your choice, with a few simple mouse-clicks. This young project launched in mid-November 2014 after its founders participated in the Encore 2014 conference; we're proud to say that their effort has taken off like wildfire."
Please help us continue this important quest!
At Boomerang Giving, we have been blessed with a strong response to our new efforts to help a generation define itself by giving back.
Of course if all of us are going to sweep the country with this idea, we can't let up. Between now and the holidays, is there something else you can do to help? We would really appreciate it.
— Would you get an item about Boomerang Giving placed on the site of your favorite nonprofit, or in a church newsletter, or a local newspaper?
— Would you think of an all new group of friends to whom you could send our link?
— Do you know an organization in your area who would want to sponsor a Boomerang Giving month, in which scores of seniors together pledge, calculate, and donate their discounts for a month to a nonprofit who needs the help?
Please let us know of your efforts by emailing me, David Harrison, at dharrison@boomeranggiving.org.