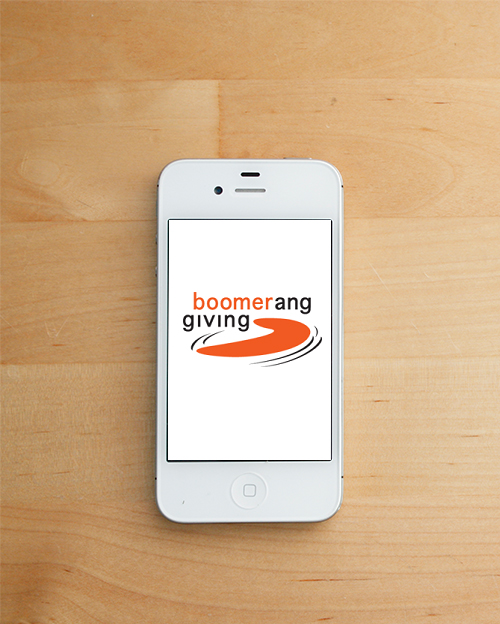 It's been just over six months since Boomerang Giving came onto the national scene. From the beginning, we have been delighted to be celebrated for the imagination of the Boomerang Giving idea — and the extraordinary impact that older Americans can have if we invest some or all of our savings from senior discounts into our communities.
At the same time, from the beginning, we have been clear minded about the challenges faced in encouraging older Americans to "Boomerang" their discounts. We know that many persons eligible for senior discounts do not ask for or take them when offered. We know that most people don't realize how small discounts can quickly add up to significant amounts of money. We know that the process of tracking and tallying individual discounts can be daunting. And we know that the final step of redirecting the accumulated discounts to a favorite charity can be a step too far. So we've been focused on ways to make simple the steps each of us can take to redirect our discounts to charities of our choice.
We are very excited about what we are now inventing. With the help of developers, we are creating a mobile app that will make the Boomerang Giving experience much easier and much quicker than the process available through our website. Imagine getting an email from your favorite nonprofit that they are starting a Boomerang Giving campaign during which 300 people over 65 will save and redirect their discounts for two months. The campaign is expected to raise $42,000 to rehabilitate the food bank or senior center; spur up a cleanup campaign on a blighted block; or boost a scholarship fund for local high school students.
The note tells you that you can click on a link and it's all laid out for you. The screen that comes into focus quickly presents the Boomerang Giving idea and turns its attention to the important business at hand— helping the nonprofit help the community. The nonprofit tells its story and asks you to start logging your discounts. You enroll enthusiastically, and as you use this free app to track, enter, and immediately click to donate your discounts, your personal total grows, and the organization nears its goal.
The app will be available by early 2016 and will be available on both Apple and Android platforms. Interested in starting discussions as to how this app could be used by your own organization, or lend you support? Email: dharrison@boomeranggiving.org. "Senior Discount Please"
See the app in action: